I previously wrote a series of articles titled "Successful Meetings in High Performing Organisations" on how to run extremely efficient and effective meetings.  In the series I deep dive on a set of practices and actions to have successful and satisfying meetings. More important than the practices are the core principles behind them and the mindset required to build up a disciplined approach to meetings. Think of them as a flexible set of golden rules to have quality time while producing value at work.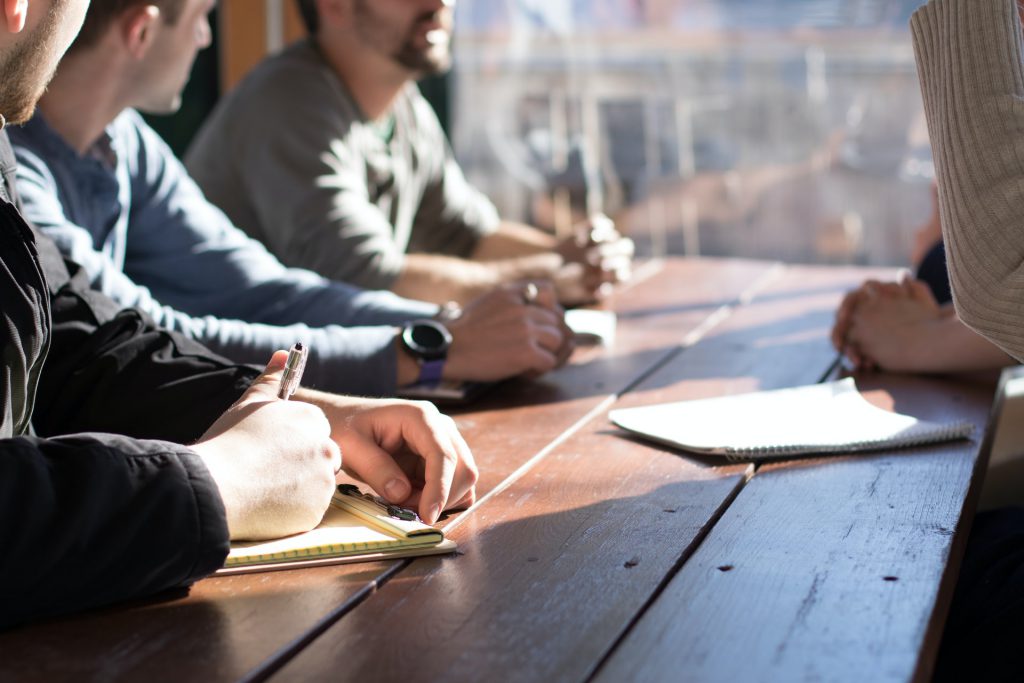 Here are the links to read the full series:
Successful Meetings in High Performing Organisations — Part 1: Before the meeting
Successful Meetings in High Performing Organisations — Part 2: During the meeting
Successful Meetings in High Performing Organisations — Part 3: After the meeting
Whilst it is everyone's responsibility to collaborate efficiently and effectively, especially during meetings, there are different actions that can be taken at turn by organizers and participants. Collecting notes from various training, books, courses, experiences during over 15 years of my career, I am going to share with you two checklists.
You can read the meeting facilitator checklist at this link.
Below is the handy checklist for participants.
Before the meeting
Is your attendance at this meeting necessary or not?
Do you need to reject, accept tentatively or propose a new time?
Did you challenge the organiser, if applicable?
Did you propose a substitute or different audience, if applicable?
If you say "yes" to this meeting, what else would you need to say "no"?
Have you scheduled yourself to attend the meeting?
Are you clear if this is a mission or process meeting?
Have you read the agenda?
Have you read the required documentation?
Have you prepared for your role in the meeting?
Have you completed your deliverables in advance, if any?
During the meeting
Have you arrived at the meeting on time?
Have you left mobiles, laptops, distractions, distracting and not needed devices outside of the room?
Have you silenced your devices?
Do you stick to your assigned role at the meeting?
Do you help reinforce the ground rules?
Do you agree with the outcomes or 'disagree and commit'?
Do you stick to the brainstorming ground rules, if applicable?
Are you listening actively?Are you contributing proactively?
Do you involve and include others in talking and providing inputs?
Do you observe if you are talking too much?
Are you speaking for more than 3 minutes non-stop?
Have you paused and asked questions?
Are you capturing any cues?
Are you reading the room?
Do you use constructive confrontation techniques?
Do you collaborate respectfully and politely?
Do you ensure to stick to the meeting process and ground rules?
After the meeting
Did you read the minutes?
Did you contribute to improve them, if applicable?
Did you complete your actions, deliverables?
Did you ask for support, if needed?
Did you propose your help, if applicable?
* * *
I write about organizational patterns, transformational leadership, healthy businesses, high-performing teams, future of workplace, culture, mindset, biases and more. My focus is in leading, training, and coaching teams and organizations in improving their agile adoption. Articles are the result of my ideas, studies, reading, research, courses, and learning. The postings on this site and any social profile are my own and do not represent or relate to the postings, strategies, opinions, events, situations of any current or former employer.
This article has been published for the first time on danieledavi.com by the author Daniele Davi'.
© Daniele Davi', 2021. No part of this article or the materials available through this website may be copied, photocopied, reproduced, translated, distributed, transmitted, displayed, published, broadcast or reduced to any electronic medium, human or machine-readable form, in whole or in part, without prior written consent of the author, Daniele Davi'.